Fr. Peter Bauknecht, FSSP
Spiritual Advisor
Father Bauknecht, Pastor of the Mater Dei Latin Mass Parish in Irving, TX , was born and raised in northern Wisconsin. He spent seven years in the Navy as an aviation electronics technician with tours in Japan, Spain and Diego Garcia. He entered the fraternity's seminary in Denton and was ordained in 2010. He previously served in the Archdiocese of Edmonton and the Diocese of Calgary, both in Alberta, Canada, the Diocese of Dallas, and the Archdiocese of Saint Paul and Minneapolis.
Sharon King
Secretary
Sharon was born and raised in Saint Paul, Minnesota. Sharon is a retired nurse and and served for the last four years as a dedicated housemother at the Philomena House, a transitional home for pregnant women facing homelessness. Prior to this full-time volunteer position, Sharon lived in a religious community of Sisters in Christ Jesus, a recently formed missionary religious order based in Kansas City, and spent one year with the sisters abroad helping to carry out their daily work overseas. Sharon is fully professed lay Carmelite and a parishioner at the Church of Saint Agnes in Saint Paul.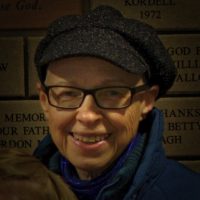 Judy Lagowski
Treasurer
Judy joined the team in January 2018. She was born in southern Wisconsin and raised in Milwaukee. She holds a Bachelor of Arts degree from Marquette University and Master's in Pastoral Ministry degree from St. Mary's University of Minnesota at Winona. She worked as a director of religious education at two parishes. Judy is now a housemother at the Philomena House and serves as a treasurer for our organization.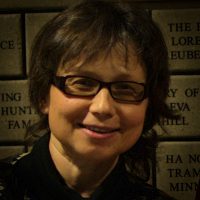 Joanna Kryven
President/CEO
Joanna Kryven is Ukrainian by ancestry and Catholic by grace. She holds PhD in Theoretical Chemistry from the University of Leuven, Belgium, and worked for 12 years as a researcher in theoretical and physical chemistry at the Department of Chemistry, University of Minnesota. Since 2011 she started to make yearly charitable trips to Ukraine and perceived the great need of the presence of Catholic charities in that land. Together with a fellow parishioner Sharon and Father Peter Bauknecht, FSSP, she co-founded the Holy Family Home for Orphanage Graduates and Disadvantaged Young People in 2017. She is now dedicating most of her time serving orphans and disadvantaged youth in her beloved Ukraine.